NexTalk Interviews Netmarks PH Executives
Based on the translation by Prof. Kenjiro Ogata, Academic Advisor – Nihongo Center Foundation, Inc.
UNIADEX Ltd. has investments in seven companies in China and Southeast Asia, one of which is Netmarks Philippines, Inc. (NMP). Recently, we had the pleasure of interviewing NMP President Mr. Philip Sanvictores and (his son) Executive Vice-President Mr. Raymond Sanvictores when they recently visited Japan. Both admirably spoke Nihongo fluently.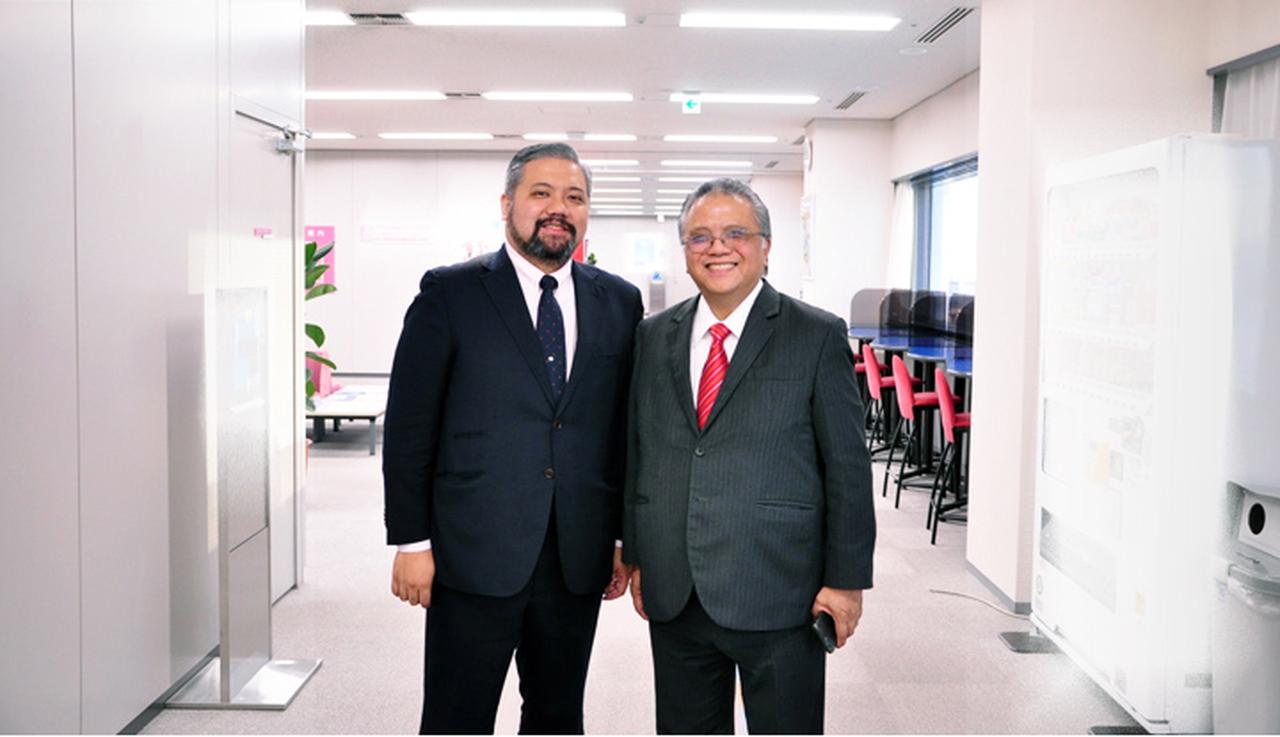 NexTalk: Firstly, please tell us about your company?
Philip: Netmarks Philippines was established in November 2001. We now have 65 employees. 
Before NMP's establishment, I represented Sumitomo Electric Industries (SEI) in the Philippines as distributor for Sumiden industrial cutting tools. Even then, I felt that more and more Japanese companies would be investing in the Philippines, and to meet their expected demand for IT services, SEI invited me to establish a joint venture in the Philippines with its subsidiary Netmarks, Inc. (to engage in systems integration services). Thus, was born Netmarks Philippines, Inc.  
Sometime later Netmarks Japan became a member company of the Nihon Unisys Group.  This we welcomed because of the advanced technologies of Nihon Unisys and its wide range of excellent IT solutions, its knowhow and capabilities in offering various kinds of IT solutions, which promised to bolster the systems integration practice of NMP.  While it is not easy to introduce Japanese  technology to third-world countries, we hoped that gradually, Japanese IT solutions will become more and more available in the Philippines.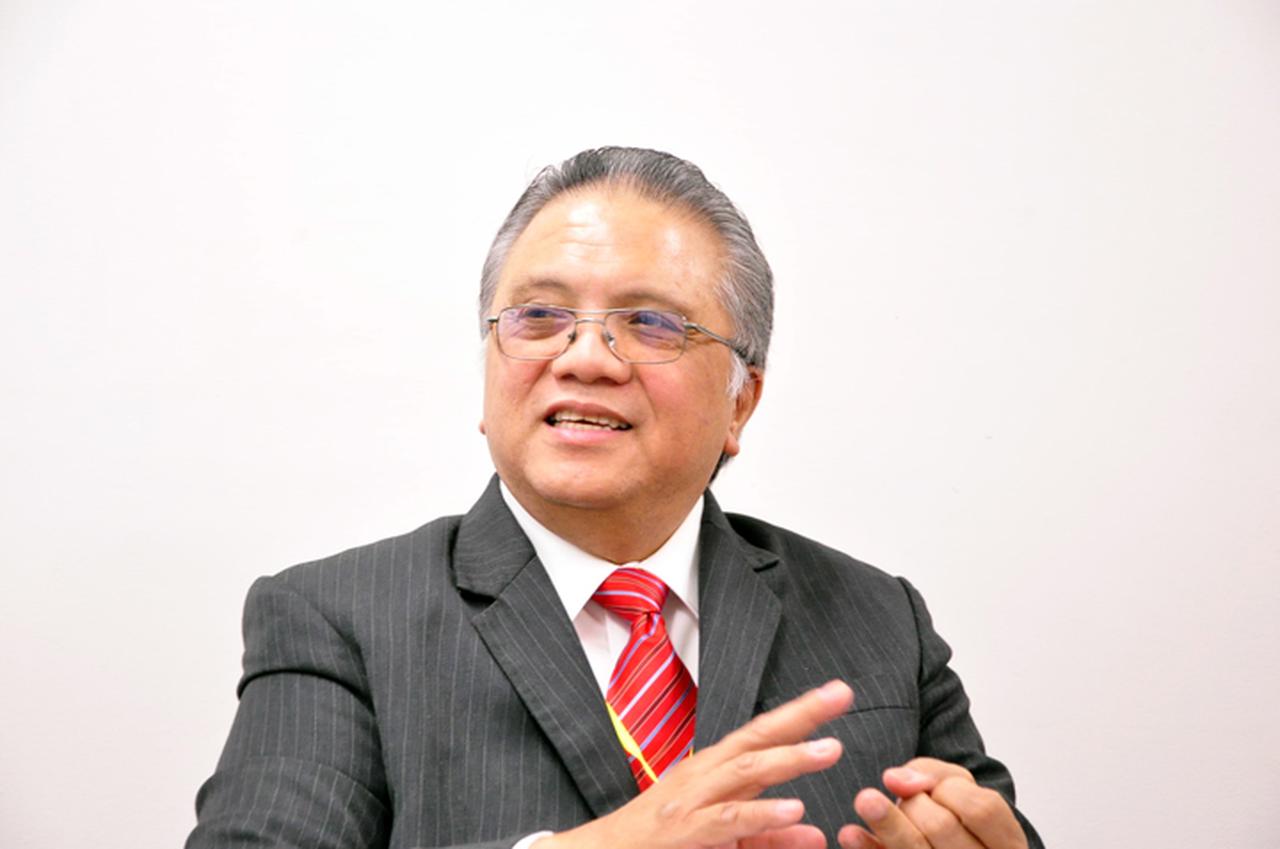 NMP President Philip Sanvictores (Father)
Raymond: Our business mainly consists of IT Support Services and at NMP, we offer a unique service menu which we have branded as Net911 – end-to-end client support from PC operations and maintenance services to high-end Data Center level support, via online or onsite engagements for a wide range of clients. The service was named "Net911" – the universal emergency telephone number in the United States; later on, we found out that the emergency number in Japan is 119 (laughs).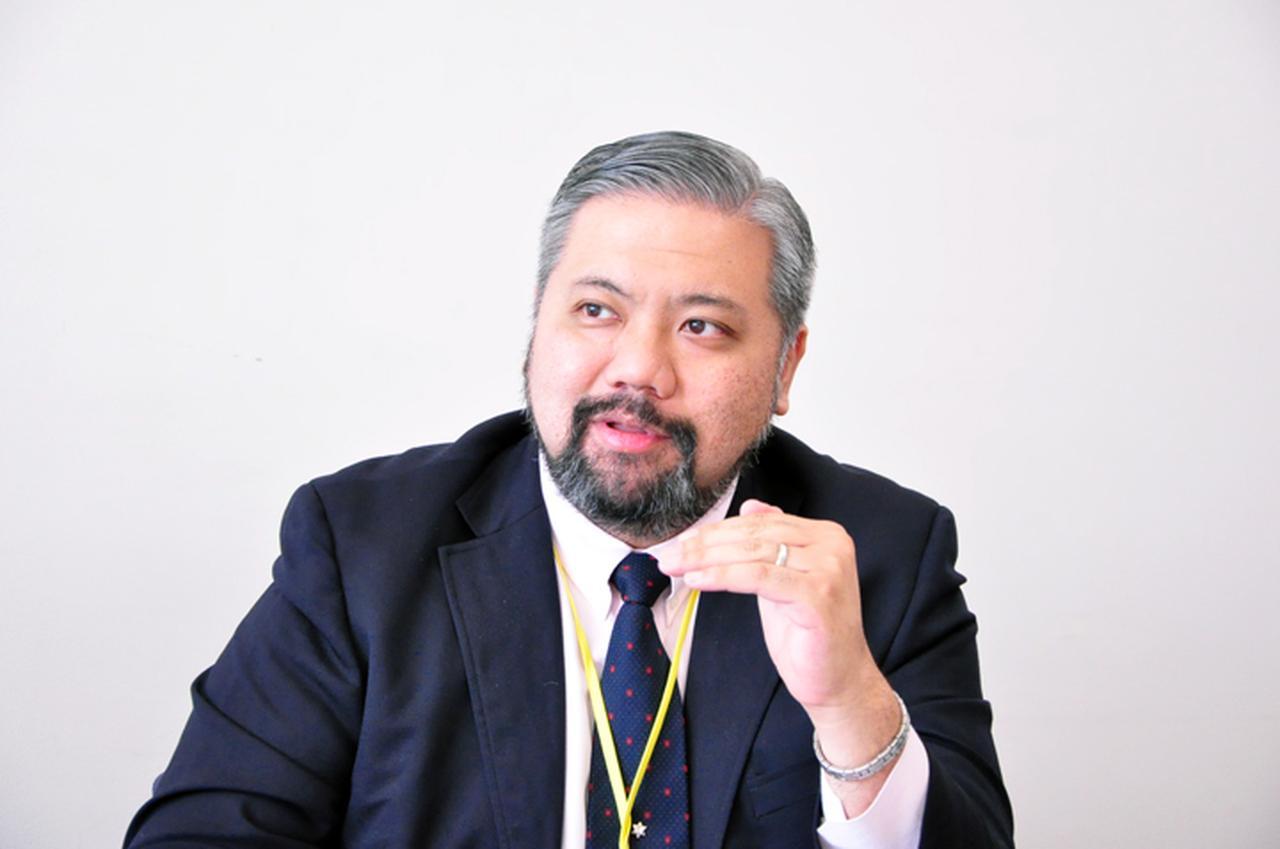 NMP Executive Vice-President Raymond Sanvictores (Son)
NexTalk: May I ask what made you decide to offer your own unique services?
Raymond: From 2003 to 2008, the number of Japanese companies coming into the Philippines was not as large as expected or hoped for. In order to survive, we decided to offer unique services. 
Currently, we have over 200 active corporate clients, half of whom are Net911 clients. Our major clients are engaged in manufacturing, logistics, BPO, call centers, design centers. Around 60% of our clients are Japanese-owned companies, while 20% would be (non-Japanese) multinational companies, and about the same percentage (20%) Filipino-owned companies. We are thankful that since our establishment, we have been able to maintain leading companies in the logistics, financial securities, and manufacturing industries as our clients. 
NexTalk: What is the IT situation in the Philippines?
Philip: As IT network infrastructure in the Philippines (such as LAN stabilized) in the past several years, I believe more and more Japanese companies will begin to invest in software development. But internet speeds are still slow because DSL, and not fiber, is still the standard system in use, with speeds of only 4~8 MGbps. 
There are just two internet providers in the country – Globe Internet, which is affiliated with Singtel of Singapore, and PLDT, where Japan's NTT is a major investor. Actually, about ten years ago, the Philippine government had plans to build the fiber backbone for the country but the country could not afford its high cost. Recently, a China-affiliated third provider submitted proposals to serve the market. 
The Philippines has the second largest population in Southeast Asia, with about 110 million people and GDP per capita is expected to surpass 3,000 US dollars soon.
With our large population, domestic consumption will surely grow, and I am confident that in the next 10 to 20 years, production activities will considerably increase and boost such industries as banking, home electric appliances, mobile phones (smart phone), food services, even automobile manufacturing. Overseas investors appear interested in pursuing partnerships in these industries, expecting good future returns on their investments.
Although the Philippines is a poor country, most Filipinos own mobile (smart) phones.  We are a young country with an average age of around 24 years old, and a population growing at a rate of 2-3% yearly. While Japan's population is decreasing, ours is increasing.
Just recently, in September 2017, the governments of Japan and the Philippines agreed to approve major infrastructure projects in the Philippines, such as highways, metro railway, flood-control and irrigation. Our company sees numerous potential opportunities arising from these developments and we have high hopes (of expanding our business).  We therefore need to upgrade the technical skills of our staff. We would like to open opportunities for learning, not only cloud technologies but also IoT and so on. Investing in people resources is essential for the future of our company.
About the Japan-Philippines infrastructure projects I mentioned earlier, you are perhaps aware that "Build, Build, Build" is the catch phrase Philippine President Duterte often uses. I am sure you all have heard about him. To these infrastructure projects, Japan's small and medium-sized enterprises can make great contributions. Thus, it has been said that the partnership between Japan and the Philippines is now in its Golden Age. Strong partnership between our two countries is necessary for the Philippines' socioeconomic development.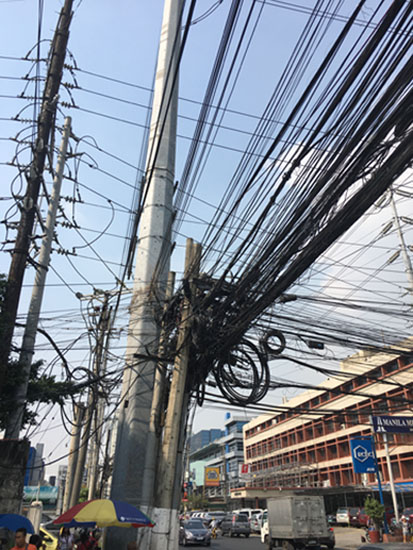 Electric cables over Manila's streets, in need of regular maintenance
NexTalk: How about the situation other than the IT industry?
Philip: As I said, the Philippines has a large, young population with an average age of 24. With this, the country has achieved an average economic growth rate of around 6.5% per year. The country currently enjoys a trade surplus (with Japan) and a huge amount of money is circulating in domestically. With a large portion of our population consisting of digital-natives, cloud-sourcing and ride-sharing businesses, such as Malaysia's Grab, are flourishing.
Raymond: What might interest you is the booming proxy service business in our country. For example, if you want to buy something at a popular store but do not want to stand in line for a long time, one just calls a proxy service agency and ask them to send someone to do shopping for you. 
Philip: But a downside of the country is the traffic situation in Metro Manila, which is probably the worst in the world. According to JICA, economic losses due to the traffic congestion amounts to PHP 3 Billion per day (about JPY 65 Billion at JPY2 yen per Peso), which is an unbelievably huge amount. For instance, my office is only 13 km from my residence, but it takes me more than one hour to travel by car. When there is a flood, or a traffic accident, or an ongoing construction activity, it can take me about three hours! Our metro railway system is even worse. One would have to stand in line for about an hour before getting on a train; for a mere 10 to 20-minute ride. Thus, not so many ride trains.
Traffic congestion is a huge social problem not only in Metro Manila but also in Cebu, where there are a number of industrial parks. It is an urgent matter that needs to be fixed and Japanese companies help provide solutions.
NexTalk: Mr. Philip, I heard you received an award from the Japanese government called the Order of the Rising Sun, Gold Rays with Rosette on November 3, 2017, in recognition of your contributions to Japanese language education in the Philippines. Congratulations!
Philip: Thank you very much. The official languages of our country are Tagalog and English. In addition to these two, about 80 different languages are spoken. On top of these, there are even more local dialects in use (in different parts of the country). Hence, two Filipinos from totally different linguistic areas would have difficulty communicating with each other. (laughs) 
Filipinos can speak English but cannot speak Japanese. With the increasing number of Japanese companies coming into the Philippines, we realized the importance of Japanese language education for Filipinos. At first it was quite a challenge to promote the Japanese language as a tool of communication, but through exchange programs between our two countries we were able to expand communicative Japanese language education. 
Filipinos working in Japanese companies in the Philippines want to communicate with their Japanese bosses in Nihongo. Furthermore, not only IT engineers but also nurses and care workers need to learn Nihongo in preparation for Japanese licensure exams in their respective fields, to be taken in Japan. And those who work in the hotel and construction industries have to learn technical terms in addition to standard Japanese language. However, there is a lack of qualified (Filipino) teachers of the Japanese language. This is a serious problem we are facing and we have to solve it.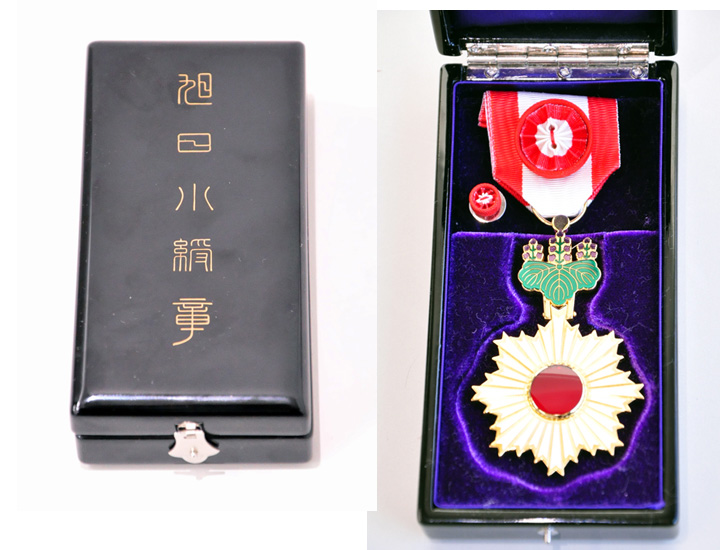 The Imperial Decoration "Order of the Rising Sun, Gold Rays with Rosette" was conferred upon Mr. Philip Sanvictores by the Japanese Government. It was the first time for the interviewer to see this kind of medal.
NexTalk: May I ask you to give us a parting message for our readers?
Philip: I hope more and more Japanese people will get to know about the Philippines not by watching or reading the news but by actually coming to our country to experience life in the Philippines. We look forward to welcoming you all.
Raymond: You might be worried about safety in our country, but if you stay away from certain dangerous places, you will be safe. We at Netmarks Philippines are offering 24-hour IT maintenance services for our clients. And the number of shops and stores that are open 24 hours is increasing. We also have a professional basketball league, which is well known worldwide. Just as Japanese children are enthusiastic about baseball or soccer, Filipino kids are crazy about basketball. We are looking forward to seeing you all in the Philippines. 
NexTalk: Thank you very much, Mr. Philip and Mr. Raymond, for educating us about the Philippines. We are looking forward to tasting Green Mango Shake and Halo-Halo in your country.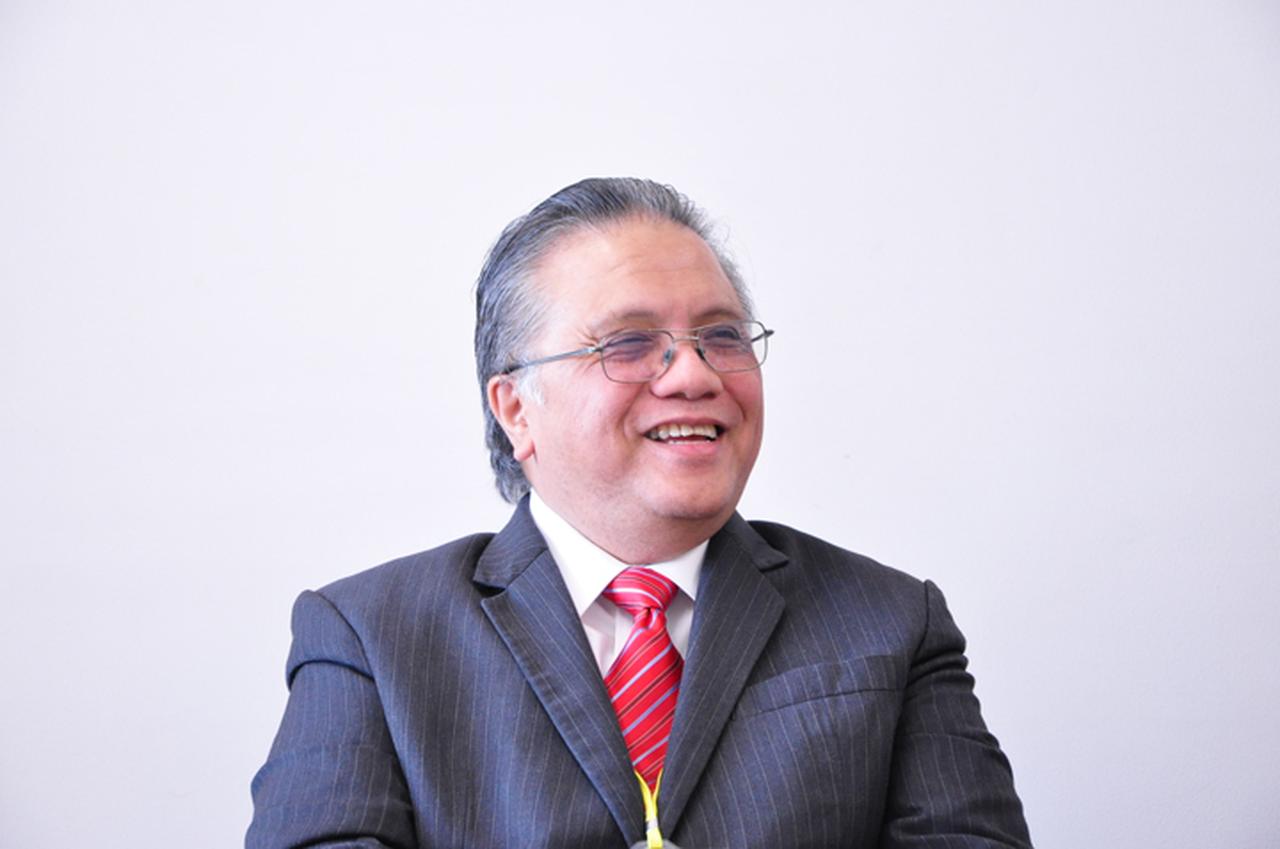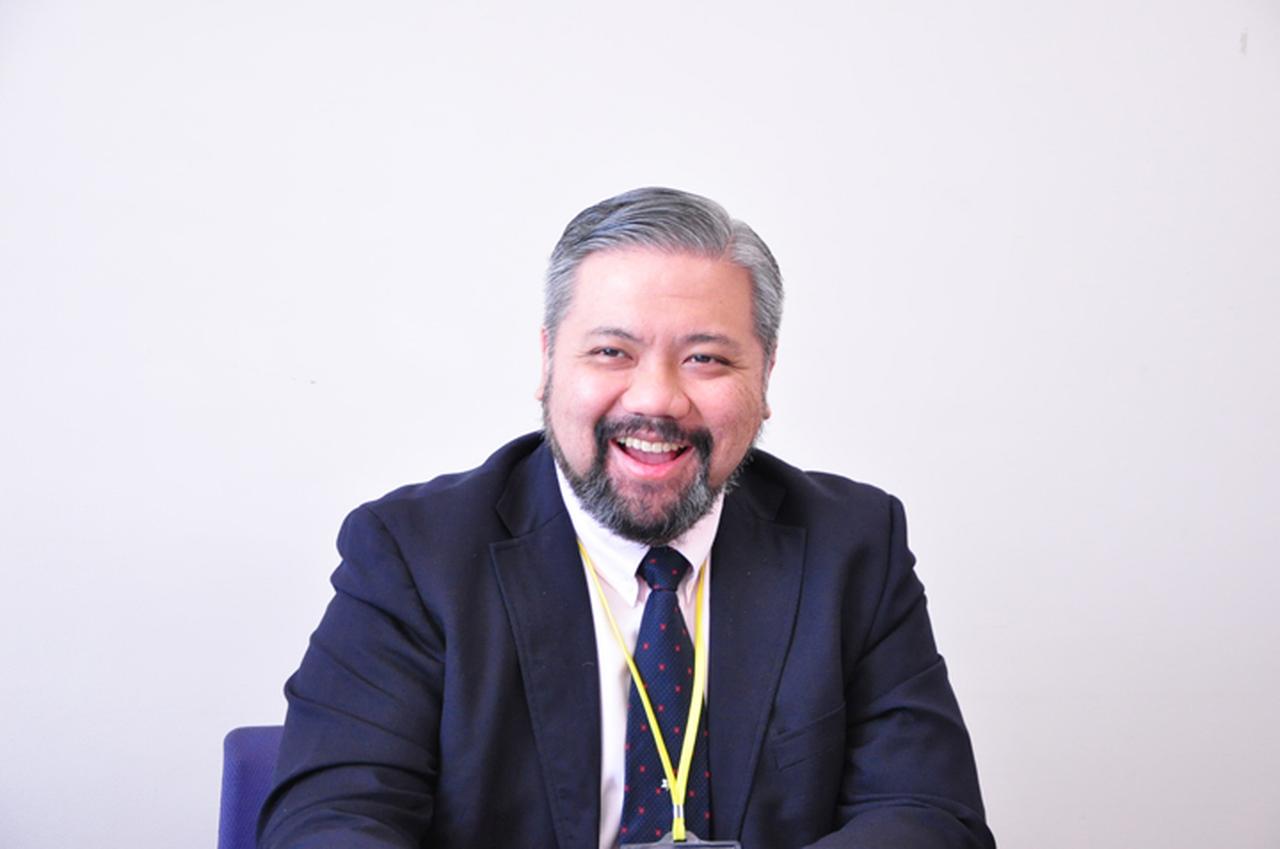 Introducing the Philippines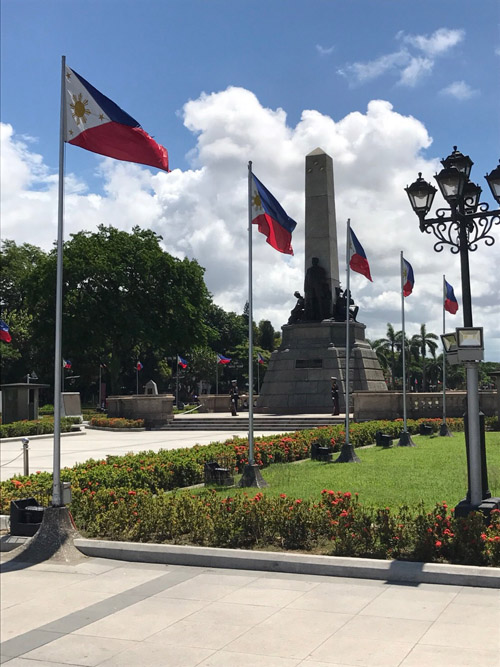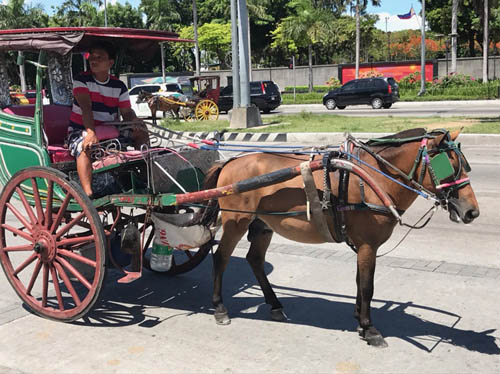 Horse-drawn carriage called Calesa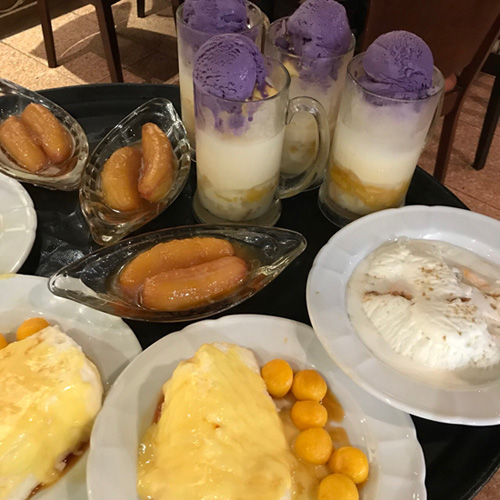 Halo-Halo (Japanese mitsumame-inspired shaved ice refreshment topped with ice cream and mixed with beans, fruits, and sweets)